Hit
the
Hill
NNA Legislative Day
Advocate and Educate
NNA receives broad bipartisan support from both the House of Representatives and the Senate as they appropriate funds and enact legislation that benefits the communities our members work in.  We solidify this support by coordinating one full day when our membership "hits the Hill" to tell the story of NeighborWorks organizations' challenges, opportunities and impacts.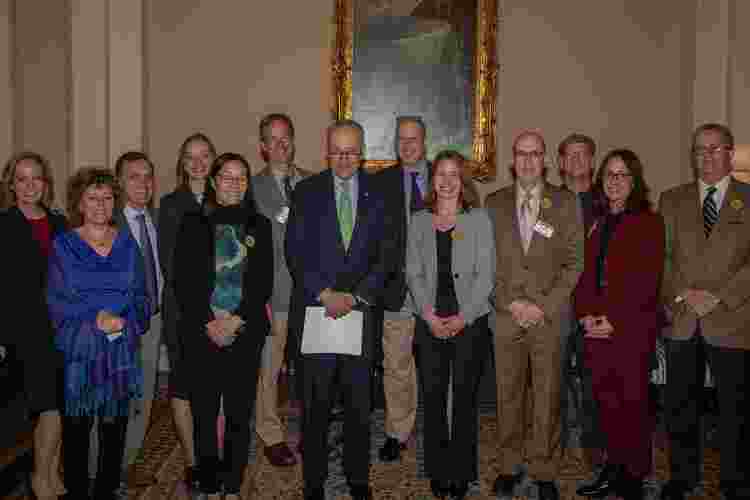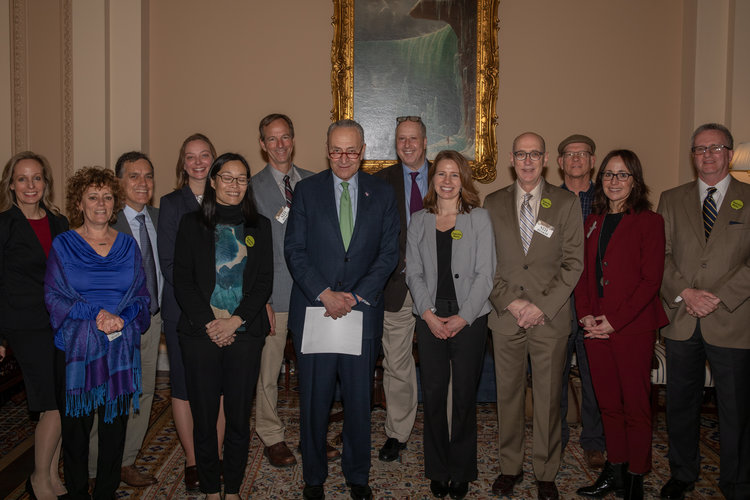 Another successful NNA Legislative Day, with a total of 170 people hitting the Hill to tell our story and advocate for FY20 funding.
NNA Annual Legislative Day
Every Spring, NNA hosts its annual Legislative Day in Washington, DC where members meet with Members of Congress to advocate and educate the Hill on the collective impact and success of the NeighborWorks network, and each individual NeigborWorks organization. NNA invites all NeighborWorks organizations to the Hill, which leads to over 180 organizations participating, resulting in a two-year increase of NeighborWorks America's core appropriation by $18.5 million; from $140 million in FY19 to $157.5 million + $1 million for shared equity for FY20!
The event is capped off with the NNA Legislative Day reception, hosted by Senator Patrick Leahy (VT) with recent presentations by Senator Susan Collins (ME), Senator Jack Reed (RI), Senator Todd Young (IN), Senator Sherrod Brown (OH), Congressman David Price (NC-4), Congressman Mario Diaz-Balart (FL-21) and Congressman Robert Aderholt (AL-4),
Though the pandemic has necessitated a move to virtual advocacy, NNA continues to provide relevant information and access to funding and policy decision makers.  We instill in our members that advocacy is not a one-day event, but a much needed activity throughout the year.
Stay tuned for more information on NNA Day 2021.