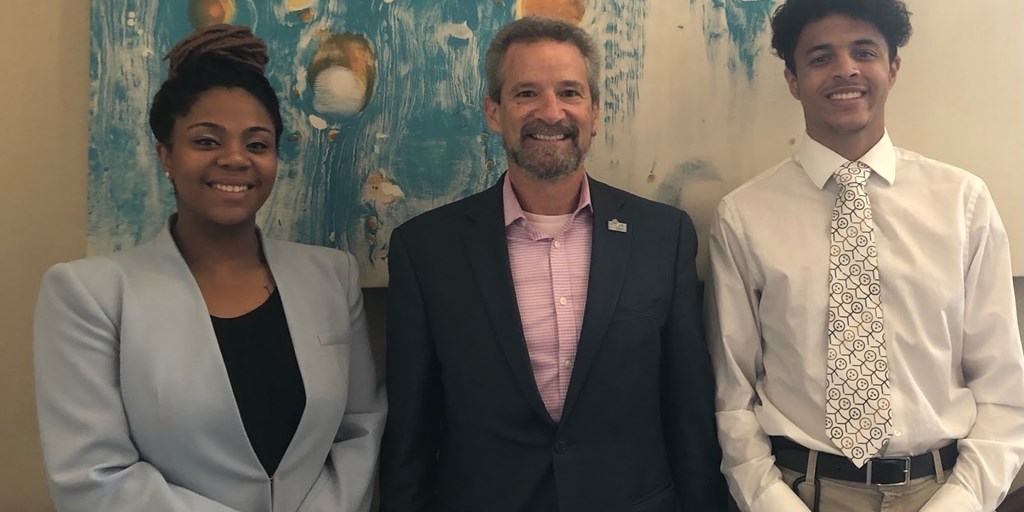 NNA Interns Take on Washington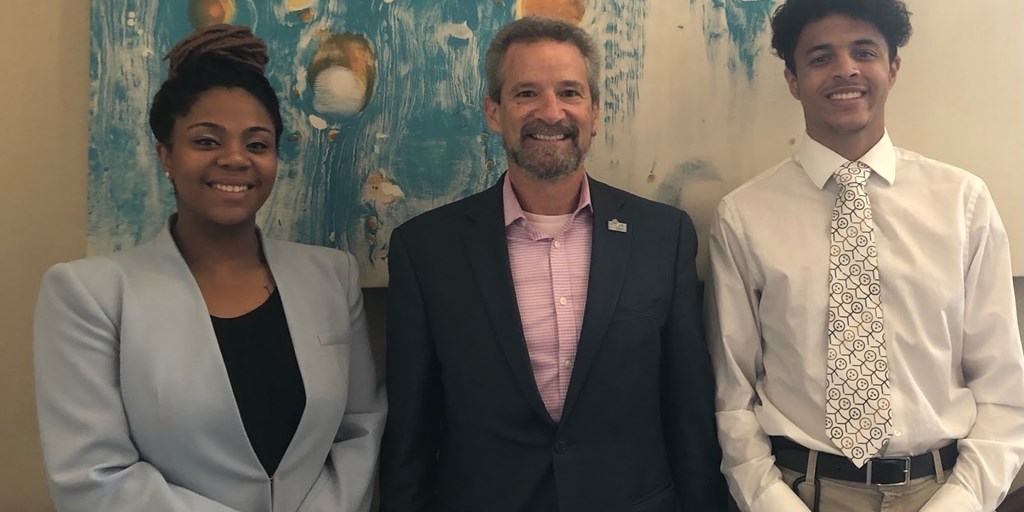 Jacob Herring and Tahari Williams break down their experiences as National Neighborworks Association's first-ever summer interns. Jacob is entering his sophomore year at Howard University and Tahari is a rising junior at Howard. Upon graduation, they both have ambitions to go to law school and work in social justice.
Jacob: When I arrived at my internship interview, I was expecting a no-nonsense, cutthroat environment. Thirty seconds in, when Lou Tisler (Executive Director) asked me to call him "Lou" and not "Mr. Tisler" I was able to relax, and I knew this was an organization that I wanted to be a part of!
One of the most interesting aspects of the internship was attending virtual committee meetings and gaining a greater understanding of not only NNA but Washington as a whole. In the beginning, Tahari and I were only able to follow bits and pieces of our first committee meeting, but as we progressed we understood much more about the organization and how NNA represents its members. We also participated in virtual webinars which included notable guest speakers like Chairwoman Maxine Waters (CA-43) who discussed her "Housing is Infrastructure Act" at National Low Income Housing Coalition's HoUSed Campaign Call. Listening to politicians speak passionately about any issue is exciting but being present when Chairwoman Waters spoke about housing was truly special and helped us see how important this issue is in Congress. We also worked on a congressional research project where we researched which congressperson corresponded with NNA members' states and districts. It was great to work on this project and then see the information utilized in a board meeting later that week.
I have learned a lot from this internship, but the thing I've taken to heart the most is the importance of creating a network, both as an organization and personally. You never know when a relationship can benefit you professionally and how others can learn from you as well. Learning how to build a network will help me in my current ambitions in school and my future goals of becoming a lawyer.
Tahari: One of the best opportunities that came out of my summer internship at NNA was meeting with housing professionals and executives that work with the organization. We had the pleasure of meeting with Kellen Moore, Senior Manager of Legislative Affairs at Neighborworks America, and Chris Krehmeyer (pictured above), CEO of Beyond Housing and NNA member. Through these meetings, we have been able to learn different perspectives and better understand the effort that is put into creating affordable housing across the nation.
Our work with NNA also extended into the communications world. We were able to audit the social accounts and website and present design concepts to be used on NNA's social media platforms. Working on this project allowed us to cooperatively brainstorm and learn more about branding a national organization to appeal to a wider audience. Although we worked remotely, we enjoyed meeting with NNA staff during Snappy Hour (an Intern version of Happy Hour) every week and were included in all of the different committee meetings. This not only made us feel welcomed within the NNA family but also allowed us to establish personal connections with staff and members beyond our virtual work setting.
The knowledge and experience I gained through interning at National Neighborworks Association have given me a small glimpse into the complex process of policy change, a lesson that can be applied in law school after I graduate from Howard University.