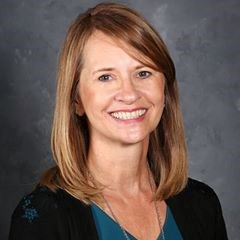 Fast Five with New NNA President Marcia Erickson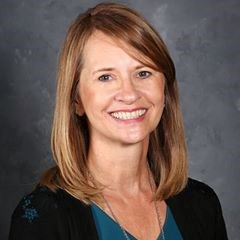 Meet the new National NeighborWorks Association (NNA) Board President Marcia Erickson!
Marcia has served as the President/CEO of GROW South Dakota in Sisseton, SD for the last 30 years, where she has gained experience mobilizing and administering resources from private, state, and government funding sources. She has been a longtime member of NNA and has served on the Board in other capacities, leading up to what is already shaping up to be a successful tenure.
We chatted with the new President about her background, vision for the organization, and how members can help build a brighter future for NNA. Check out her answer to these Fast Five Questions to learn more:
1)What do you hope to bring to the NNA Network as President?
It is a privilege and an honor to serve as the Board President of NNA. It is also a commitment to represent the voice of the network, support the work of NNA and their advocacy for change, help make positive changes, and wrestle through any obstacles or challenges that may present themselves. In spite of the pandemic, civil unrest, and inequities, what gives me hope is the commitment I have seen through Network members in responding to the needs and challenges across our nation. While the needs of our country's residents have never been greater, every day we see the positive impact. Every day we see opportunity. The NNA Network has worked consistently to help those in need to help build stronger communities. Through all the challenges we've faced, I am confident that the great work of our colleagues will continue in the right direction. As President of the NNA Board, I hope to bring the voice of the NNA Network forward, to listen to concerns and challenges, and to support each organization.
2. What is it about NNA's mission that drew you to a leadership role in the organization?
I was drawn to this position because it offered me an opportunity to utilize my diverse experience in community, housing, and economic development that mirrors NNA's mission.
3. How have the challenges of the pandemic affected the way members serve their communities?
Although the pandemic halted the world, it didn't stop the critical need for housing and community development. The pandemic has forced us to find new ways to reach out to policymakers and partners. We have utilized technology to meet virtually when doors were closed and implemented flexible scheduling which opened up new avenues to collaborate. We have had to adapt and that empowers us to look at what we currently have and make it better. The challenges of the pandemic have reiterated the urgency of creating healthy, flourishing communities, and driven us to continue supporting the NeighborWorks network.
4. What opportunities for growth do you see in light of this past year?
Our future looks promising as we find more and better ways to promote housing and community development opportunities. We are committed to continuing to share information, training, resources, and be a voice for the Network with the momentum needed to drive forward in every neighborhood.
5. What role do members play in NNA?
In order to work towards continued and increased funding for the NNA, the support of our members is crucial. We fully appreciate the support we've seen from the Network with 94% of all NeighborWorks organizations coming on board as a member of NNA, and each of them working hard to advocate for the critical NeighborWorks funding appropriation which positively impacts all communities directly.
To our members, partners, advisors, and others, and on behalf of our dedicated and talented Board, I say thank you.