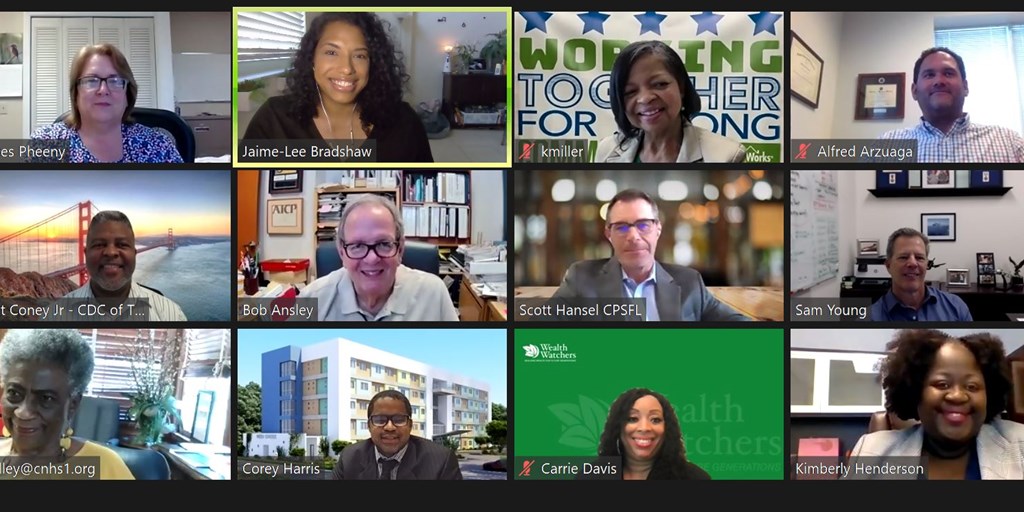 Adapt and Create: Navigating Advocacy in a Virtual Space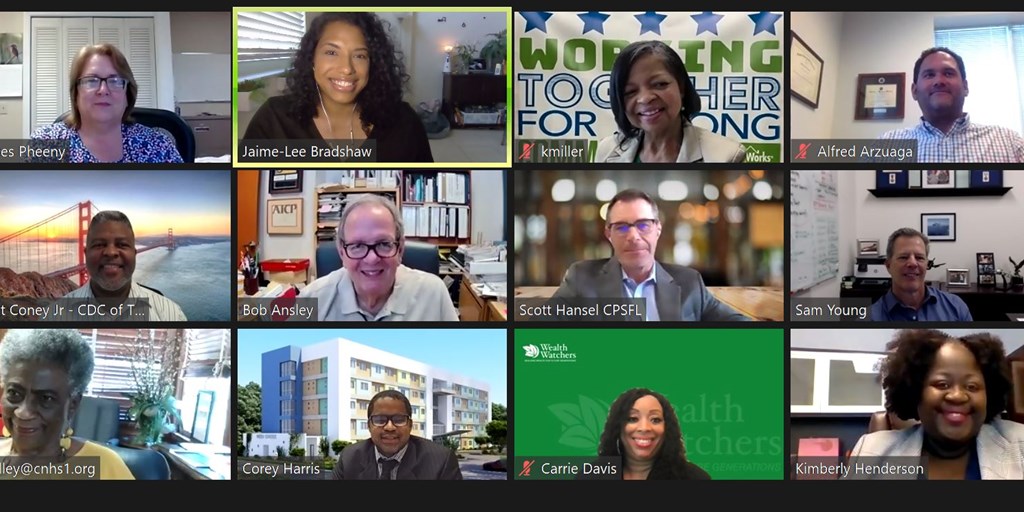 For many trade associations, this year has presented unique challenges working with legislators on the Hill and mobilizing local organizations on the ground. We knew advocacy in the age of COVID-19 would require us to be flexible, adaptable, and creative as we seek to champion our policy and funding priorities. Like many other associations, National NeighborWorks Association (NNA) made use of digital tools to host our first ever NNA Virtual Legislative Day, communicate with lawmakers and Hill staff, and provide resources for our membership base to continue telling the story of why the work in their communities is more important than ever.
As we continue to engage during the FY22 appropriations process, we are taking a moment to reflect on how NNA focused our advocacy goals this year in a particularly unique environment and how these lessons can help us move into the next funding cycle.
How does NNA advocate for communities?
Trade associations have been called the heartbeat of the industry. With over 234 current members, NNA serves as a collective voice for NeighborWorks chartered organizations across the the nation and in the District of Columbia, and Puerto Rico. Through committee work, surveys, and sustained conversation with members, we set policy priorities that support affordable housing and community development programs while also advocating for appropriations funding. Generally speaking, when we hit the Hill our members' focus falls into two buckets - NeighborWorks America's (Neighborhood Reinvestment Corporation) appropriation and the pressing federal issue of each individual NNA member. We also provide training, resources, and tools to educate our members and mobilize them to better engage with federal, state, and local representatives.
How are we navigating advocacy in a virtual space?
While the pandemic stopped the world in many respects, the work of trade associations like NNA kept going - as firmly and urgently as ever. With communities reeling from the economic downturn, and member organizations looking to NNA for guidance, we made use of web conferencing, more frequent e-newsletters, social media, and a newly designed website with a member portal that offered access to vital national and state data.
How were we able to adapt?
Due to COVID-19 restrictions, members of Congress and their staff could not physically meet with advocates on the Hill. This presented a challenge, as our annual NNA Legislative Day serves as a vital touchpoint between our members and their representatives. Though we couldn't bring NNA to Washington, DC, we brought DC to our members. Using Zoom, digital information packets, training webinars, and a virtual reception, we hosted a highly successful NNA Virtual Legislative Day. The event had over 200 attendees from over 150 organizations representing 47 states, DC and Puerto Rico with almost 400 "face to face" virtual meetings with lawmakers and staff. The virtual day allowed NNA advocates to push for a $185 million ask for the NeighborWorks America core appropriation and encourage their Members to sign two Dear Colleague letters. We recently closed our bipartisan House Dear Colleague letter, led by Representative Cindy Axne (Iowa-3) and Representative Don Young (Alaska-At Large), with an impressive 138 signatures - the most we've ever had! Prior to that, we gained 42 signatures for a Senate Dear Colleague letter led by Senator Jacky Rosen of Nevada, again the most "official" support their the Dear Colleague process. The virtual setting allowed us flexibility in scheduling meetings and offered more organization staff the opportunity to get involved. Moving forward, we will use virtual meetings as a supplement to our in-person visits on the Hill, allowing us to extend the Legislative "Day" throughout the week.
While we have adapted to the new virtual landscape of the past year and seen successes, our advocacy is far from over. Currently, we await President Biden's full budget release and the NeighborWorks America funding level that is set. We are also working with our members to continue conversations with Congress as they release their budgets and prepare a bill for the President's signature.
Follow @nna_us for updates on this process and to learn more on how are continuing to integrate digital communications with our critical advocacy work.